AFAM Network - A Ministry of The Navigators
Join us for the 2022 AFAM Conference in the greater Cincinnati area!
The Navigators AFAM Discipleship Conference is a biennial gathering designed to equip and empower the African-American community and their friends to make disciples where they live, work and play.  The theme for this year's hybrid event (in-person and virtual) is "For Our Good" inspired by Romans 8:28 "And we know that in all things God works for the good of those who love him, who have been called according to his purpose." NIV 
The past few years have brought pain and uncertainty into our lives, so we will lament what has been lost.  At the same time, we will be reminded of our hope in Christ Jesus and the opportunity to rejoice in our sufferings, while strengthening our faith that Jesus is doing something bigger and good.  We will find encouragement to not grow weary and lose heart but instead to cling to Jesus, advance His Kingdom and make generational disciples who can taste and see the goodness of God.  Join us for a powerful weekend of refreshing and renewal, with dynamic speakers, timely workshops and our Saturday evening "Backyard Party." We hope to see you there! 
Student Registration Fee:  $149
Registration: $229
Student Virtual Registration Fee: $109
Virtual Registration Fee: $169
Underground Railroad ticket price: $12 (Optional)
Marriott RiverCenter Cincinnati-10 W Rivercenter Blvd, Covington, KY 41011
Northern Kentucky Convention Center-1 W Rivercenter Blvd, Covington, KY 41011
Plan Your Visit
If flying, you will want to arrive in Cincinnati/Northern Kentucky International Airport (CVG). 
There is no hotel shuttle.  You will need to rent a car, get a ride from a friend, or Lyft/Uber to the Marriott. Both Lyft and Uber are averaging $30 one way.
united.com: Visit united.com/meetingtravel and enter the Z code & Agreement code (no space) in the Offer Code box. Discount will be applied at time of ticketing. You can also insert the code into the promotions and certificates box of the advanced search through united.com.

United Airlines discount code ZKFE679258
Considering being a sponsor or having a vendor table?:
Is your business or Navigators ministry interested in being a sponsor at AFAM? Click here for more information and to register. Please know that conference registration cost is not included in the sponsorship.
FRIDAY, MARCH 11
SATURDAY, MARCH 12
SUNDAY, MARCH 13
FRIDAY, MARCH 11
Check-In/Exhibits Open – 3:00 – 7:00 PM
Plenary Session #1 – 7:00 – 9:00 PM
Exhibits Open – 9:00 – 10:00 PM
SATURDAY, MARCH 12
SUNDAY, MARCH 13
Schedule including on-site meeting room locations found here.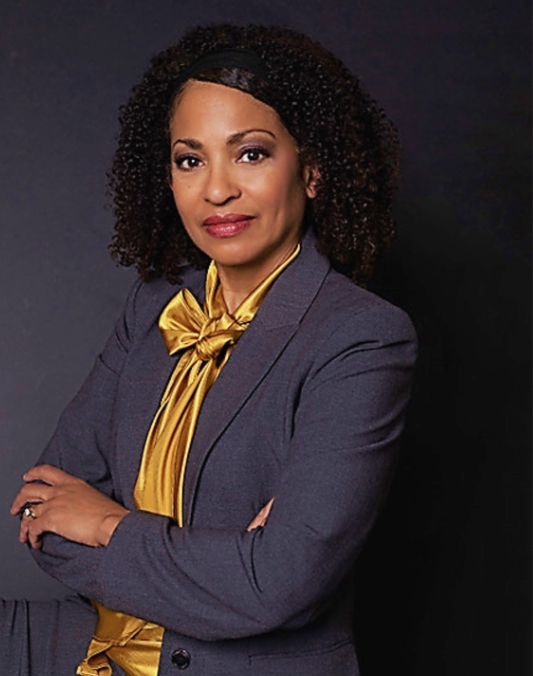 Wanda G. Anderson is a native New Yorker who settled in Colorado Springs 25 years ago. In 2016, Ms. Anderson came to The Navigators and serves as the Vice President of Corporate Affairs and Risk Management. She received her Juris Doctor degree from Regent University School of Law in Virginia Beach, Virginia and her Bachelor of Arts in Mass Media from Hampton University.
Ms. Anderson brings 30 years of multi-jurisdictional nonprofit governance, risk management and compliance experience.
For the last 15 years, Ms. Anderson has served as co-pastor with her husband, Rev. Benjamin Anderson, senior pastor of Solid Rock Christian Center. Together they have four daughters and ten grandchildren. Ms. Anderson describes herself as a 'justice midwife' who enjoys writing poetry, motivational speaking and providing women with educational and spiritual resources across generational lines leading to personal and professional development.
Keynote Speaker and Decolonizing Our Christian Faith Workshop
Rasool Berry serves as teaching pastor at The Bridge Church in Brooklyn, New York. He also is the Director of Partnerships & Content Development with Our Daily Bread Ministries. 
Rasool graduated from the University of Pennsylvania with a bachelor's degree in Africana Studies and Sociology. 
Rasool is a sought-after writer on the intersection of faith and culture and has had his work featured in Christianity Today, Relevant Magazine, The Witness, The Gospel Coalition, and the book, Keeping The Faith: Reflections on Politics & Christianity. He lives in Brooklyn with his wife, Tamica, and their daughter.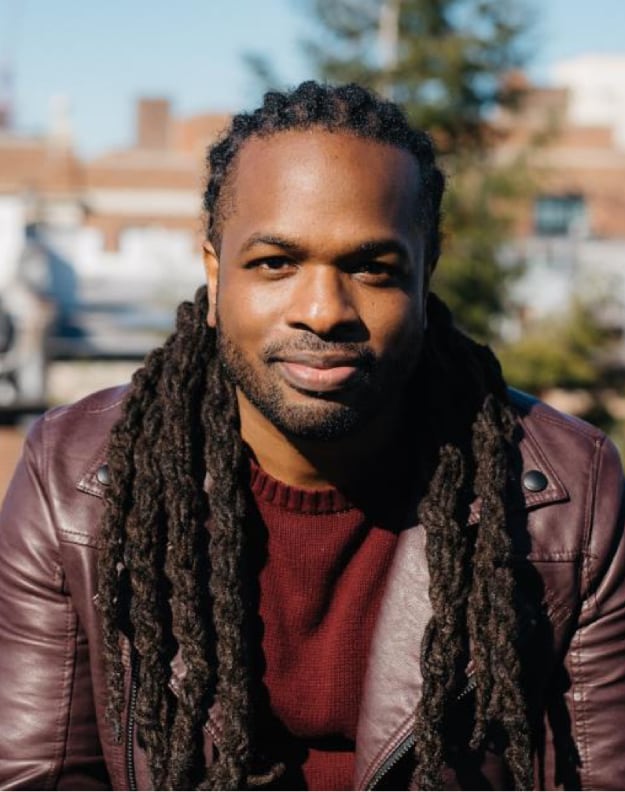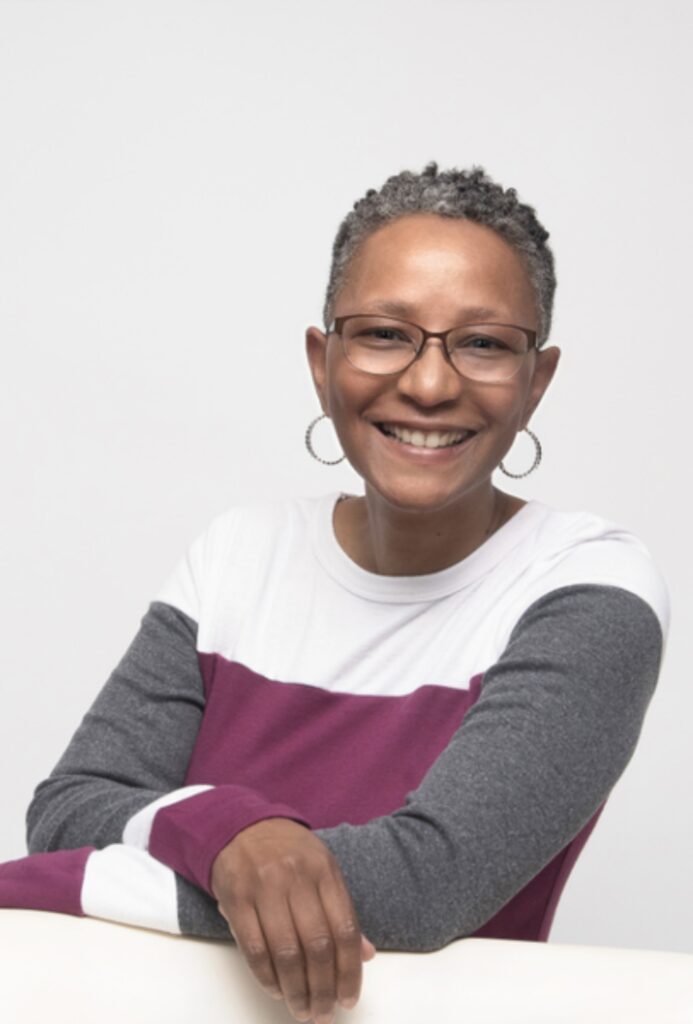 From The Walking Wounded to Wounded Healers Workshop
Kyle was raised in a Christian home but did not have a personal relationship with Jesus. She spent 11 years trying to find life in same-sex relationships. Through the love, care, and prayers of family and friends, she sensed the Lord calling her into a personal relationship with Him. Part of her journey to wholeness was finding Regeneration Ministries and attending one of their programs. She serves as the DC Metro Director for Regeneration in their northern Virginia office. Kyle has Certificate in Biblical Studies and a Master's Degree in Christian Counseling & Discipleship from Capital Seminary & Graduate School.
Marvin Campbell came to faith his freshman year of high school. He met The Navigators in 1985 at the U.S. Naval Academy when a Navigator student invited Marvin to read the Bible with him. Since beginning volunteer work with The Navigators in 1994, and joining staff full-time in 2002, Marvin has served in various leadership roles in Military, Neighbors, Collegiate, 20s, Workplace, Cities, and Field ministries. He was selected to be The Navigators U.S. president in 2021.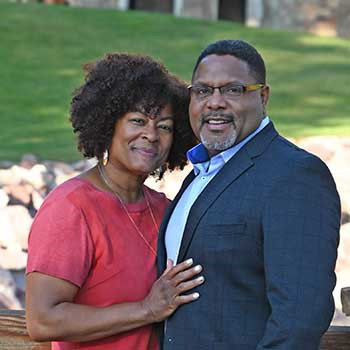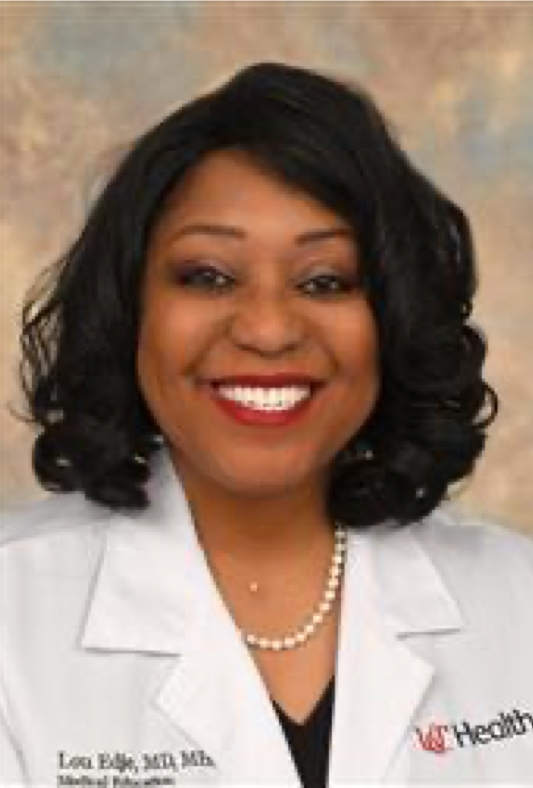 Do you not know? A Wholistic View of the Body as Temple Workshop
Louito Edje, MD, is the associate dean of Graduate Medical Education at the University of Cincinnati College of Medicine. She is a board-certified family physician and fellow of the American Academy of Family Physicians. Dr. Edje holds dual appointments as a professor in the Department of Medical Education and the Department of Family and Community Medicine. She was named Ohio Academy of Family Physicians 2012 Family Physician of the Year.
Dr. Edje began college at age 16 at Michigan State University, where she received a Bachelor of Science in Physiology. She attended the University of Michigan Medical School, where she served as president of the student body. She completed her family medicine training with honors at the Toledo Hospital Family Medicine Residency, where she served as program director for seven years. Dr. Edje is the founding program director of the St. Luke's Hospital Family Medicine Residency and led a team that graduated over 50 board-certified family physicians during her tenure. In addition to being past chief of staff of her sponsoring institution, she was an active member of the University of Michigan Medical School Admissions Executive Committee.
As a member of Ohio Delegation to the American Medical Association, Dr. Edje advocates for patients, colleagues and the medical profession. She was appointed in 2019 to the Accreditation Council on Graduate Medical Education's Family Medicine Residency Review Committee, an organization that improves healthcare by assessing and advancing resident and fellow education through accreditation.
Dr. Edje also has a master's in Health Professions Education from the University of Michigan. Her professional interests include health professions education and health policy.
Raushanah Jackson MS, LMFT
Social Media & Mental Health Workshop and Trauma-Informed Discipleship Track
Raushanah Jackson is licensed marriage and family therapist in private practice at River North Therapy Group in Chicago, IL. In addition to working with individuals, couples, and families in her practice, Raushanah is currently pursuing a doctoral degree in counselor education and supervision.
Raushanah has a strong desire to contribute to communities of color by destigmatizing mental health concerns and educating community service workers, ministry personnel, and individuals and families about how to connect with others using trauma-informed practices.
Raushanah has had an opportunity to work with The Navigators by providing trauma informed workshops for ministry cohorts in Chicago, Illinois, and Albuquerque NM. In her clinical practice, she has worked with clients across all ages and has had experiences as a school psychologist or mental health provider in various settings, including residential treatment centers, public- and nonpublic schools, hospital settings, and a military installation. Recently, Raushanah has been an instructor at Northern Illinois University and DePaul University in the greater Chicagoland area.
Raushanah lives with her husband of thirty-three years and worships at New Community Covenant Church Bronzeville in Chicago. She has two adult children who reside with their partners in the San Francisco Bay Area and in Brooklyn, NY. Raushanah enjoys listening to fiction to relax (usually detective stories) and playing golf with her husband.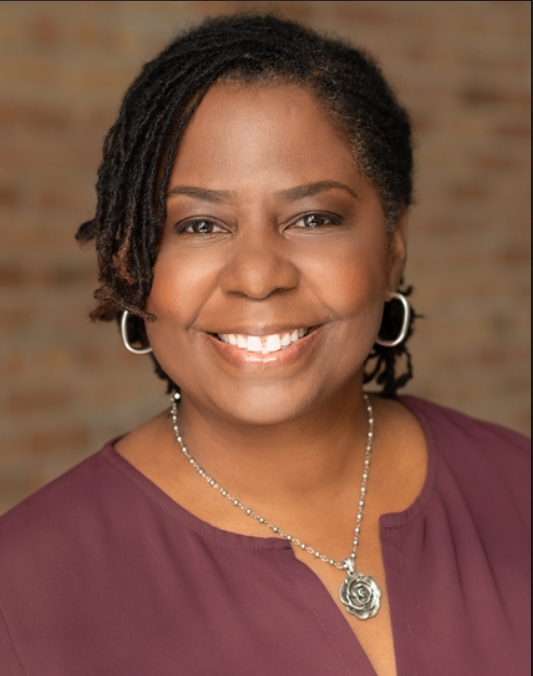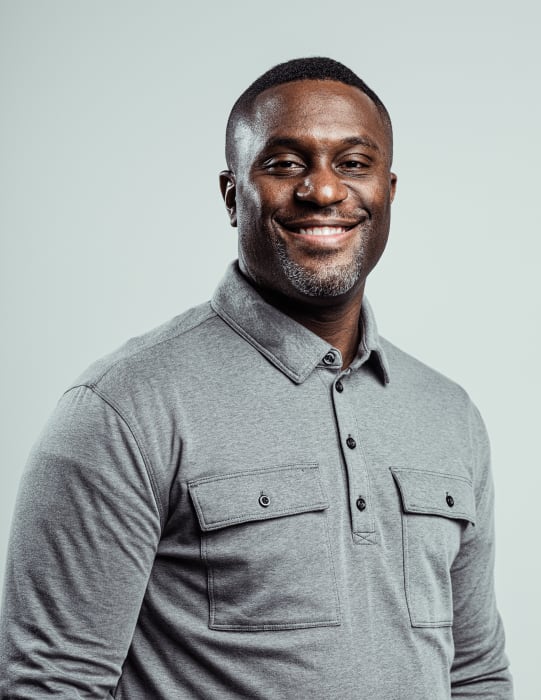 Keynote Speaker and Discipleship and Race Reconciliation Track
Chuck is the founder of Courageous Love, an organization built to unite and ignite people for racial justice through programming that takes participants through life-changing moments of racial healing. Through his passion for justice and racial reconciliation, Chuck has transformed a congregational training into a national movement with hub cities emerging throughout the country. Chuck's leadership through Courageous Love has inspired and mobilized thousands from diverse backgrounds around the nation and even the world.
In addition to leading Courageous Love, Chuck teaches and consults for churches and organizations around the country on a variety of topics related to race relations and racial justice.
For 13 years, Chuck has served as a teaching pastor at one of the largest churches in America, Crossroads Church. Prior to being a pastor, Chuck spent nine years in the corporate world at Procter & Gamble. He earned his Bachelors in Business Administration at Duquesne University. Chuck is married with three children and calls Cincinnati, Ohio home.
Repair/Restore/Revive Workshop
Hadiza has over four years of specialized training in Mental Health counseling and substance abuse counseling. She has worked with children, adults and young adults, families, couples, as well as dual diagnosis populations. Hadiza has been trained in Adlerian counseling theory with a wholistic view of the person however, she also integrates eclectic counseling ideas and faith-based counseling when necessary.
Hadiza holds a Master's in Mental Health Counseling and a certificate in drug and alcohol counseling. Hadiza is licensed in Maryland as a professional counselor and is a National Certified Counselor (NCC).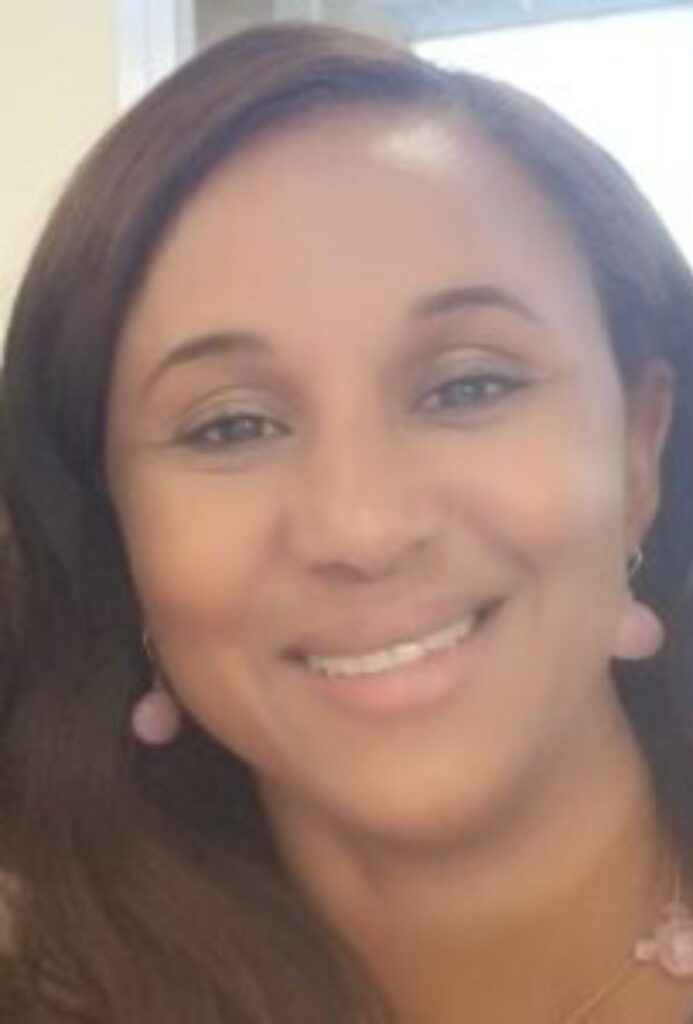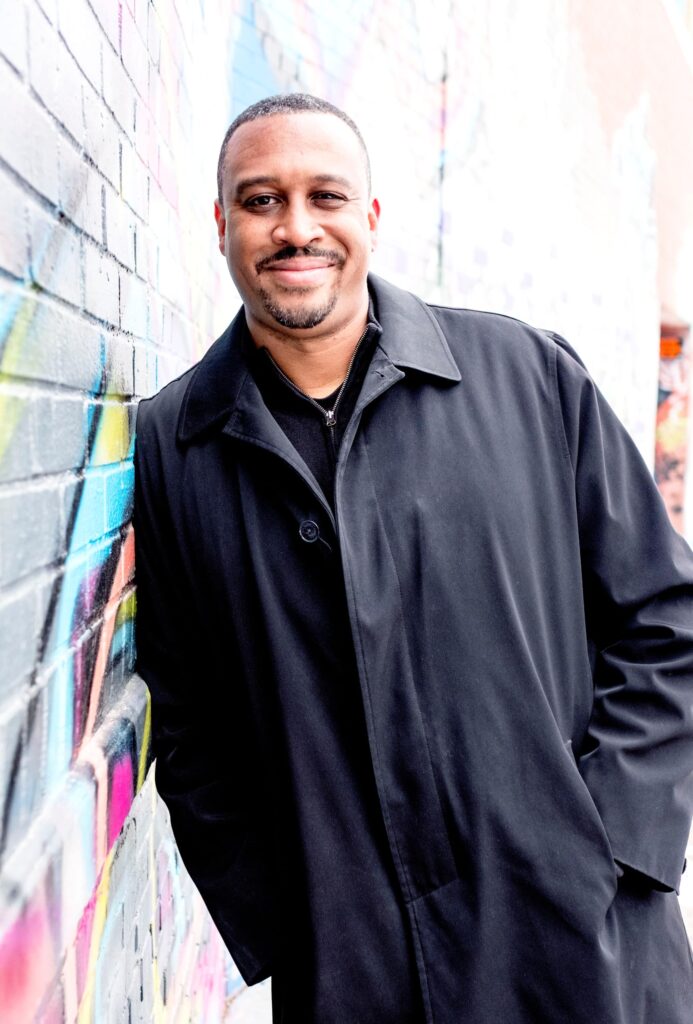 Discipleship and Redemptive Poverty Work Track
When Alvin was in ministry in the second-most violent neighborhood in the country, a racialized shooting rocked the community. It was in that season that he planted a church that became a beacon of hope for the neighborhood.
Since then, Alvin has spent the last thirty years investing in those who invest in the poor. For the last six years, he has served as President and CEO of World Impact, a 50-year old organization that helps train pastors to build churches in impoverished neighborhoods.
Together, they strive to make sure every impoverished community has a healthy church that improves the lives of everyone in the hood.
In his book Uncommon Church, Alvin provides a much-needed resource to urban leaders and pastors who want to improve the quality of life of the urban poor. His book uncovers a proven approach to helping those in poverty while working towards the common good of the community.
Fitness & Wellness Instructor
Class Title: A Healthier You in 2022!
Class Description: Join our health and wellness expert for:

An informative and interactive fitness class for all ages and fitness levels. (Modifications provided)
An educational nutrition and food label session.
A candid discussion on the mental, physical, spiritual and emotional components of starting and maintaining a healthy lifestyle.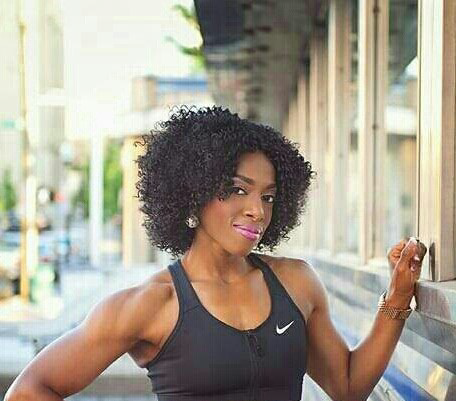 Discipleship as an African American Woman
Discipleship as an African American Man
Discipleship as an African American Parent
Discipleship as an African American Church
Discipleship and Racial Reconciliation
Discipleship and Redemptive Poverty Work
Trauma Informed Discipleship
Discipleship and Cross Cultural Campus Ministry
What does it mean to be a disciple of Jesus Christ? Today people have all kinds of answers to this question. Let's go back to the very words of Jesus and His disciples to discover afresh what it means to be a true disciple of Jesus Christ.
Offered: Saturday and Sunday
Living and Discipling in our Sexual Brokenness
Panel Discussion (Kyle Bowman, Nathaniel and Jalyssa Richardson, Jason Robinson and Janeen Davis)
Sexual brokenness is nothing new in our lives and black culture, yet it remains a hidden struggle. Join our panel as they share their past and current struggles, helpful ways they have been discipled in it, and answer any questions you may have.
Do you not know? A Wholistic View of the Body as Temple
What does the Bible have to say about our physical, mental and emotional health? Sadly, today many Christians are not able to answer this question. But the God we serve cares about our entire selves (mind, body, soul and spirit). Using a biblical lens, in this workshop we will explore the intersection of wholistic health and discipleship.
Decolonizing Our Christian Faith
The gospel sets us free from the oppression of sin, Satan, and fallen society. But aspects of the Christian message have been taken captive by the mentality of "empire" instead of "kingdom of God." How do we reclaim the gospel that liberates, and preach that message in a time when many are deconstructing their education, their cultural perspectives, and even their faith? How do we respond to the claim that Christianity is the "white man's religion?" You will leave this workshop equipped to decolonize your faith. 
Is It Still a Good Thing? Reclaiming God's Design for Marriage
Despite the discouraging news and statistics we hear, God still has a unique plan and purpose for marriage. In this workshop, we will discuss how we can find bliss in our brokenness when we embrace God's design for marriage. Whether you are married, single, or engaged, this workshop will help you establish a Kingdom vision for a fruitful and fulfilling marriage!Dex and Patriece Johnson
Mending and Healing your Soulful self  as we discuss how to become new and whole in this soul care workshop.
Social Media and Mental Health
We are living in a time when social media can dictate our emotions, friendships and mental health. It can be a good thing, yet we can allow it to define our identity and happiness.
Building to Last: Developing Stable Financial Habits in Ever-Changing Environments
Feeling financial pressure and insecurity amongst COViD and ever-changing environments? Come explore how to develop the disciplines of building a financial future that pays spiritual and financial dividends.
The workshop is designed to help current college students and recent grads develop a greater understanding about anxiety, learn helpful coping skills, and explore various relaxation techniques. Specific Scriptures will be incorporated to help young adults begin a journey toward freedom from anxiety, stress and worry, ending with a guided Christian meditation.
Loving My Neighbor: Living & Working Among the Lost
You are the only living letter of the gospel that many of your non-believing friends and co-workers will ever see. Covid has reset our current methods of relationship building. How do we intentionally create practical day-in and day-out plans to engage purposely with our friends and not compromise our biblical convictions?
Living Color, Shared Mission-A Panel Discussion
Patriece Johnson, Connally Gilliam, more will be announced
Our ethnicities vary, and we share a calling.  How do we move from simply sharing organizational words and space to actually living out meaningful, trust-saturated, interdependent mission?  What are the obstacles to being in this calling together?  What does it take to move through these blocks?  What new work might God be doing among us—and through us—in this cultural moment?  Join our honest and hopeful conversation on the gritty work and prophetic possibilities into which God is inviting each of us, right now.
From The Walking Wounded to Wounded Healers
How do we heal the wounds and break the cycle of sexual brokenness in the African American community, particularly as it relates to LGBTQ issues? It requires an understanding of how we got here and knowing where to go from here. Kyle Bowman will share her insights on how we can go from living as the walking wounded to thriving as wounded healers.
Sunday Breakfast: Navigator Staff? Optional
Loyce Nelson & Recruiting team
Have you ever wondered what it would be like to serve on Navigator Staff?
The Navigators are seeking to grow our staff!  We are trusting God for many more diverse, called, and gifted men & women of character to join our staff and lock arms with us as we seek to  know Christ, make him known and help others do the same all over our country and world!  Join AFAM leaders and Recruiting Team members for breakfast on Sunday to learn about joining Navigator Staff. Along with enjoying breakfast together, you will learn about specific opportunities, how to get started, how Navigator staff are funded, what a Navigator staff person does and more! We hope to see you there
Interested in a short volunteering opportunity at the conference? Click here for the areas you can choose from.
Potential Spring Break Opportunities